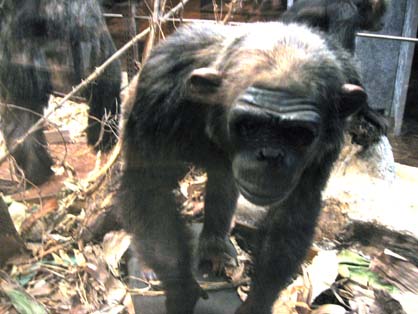 Gone But Never Forgotten!
The Tragic Story Of Honzo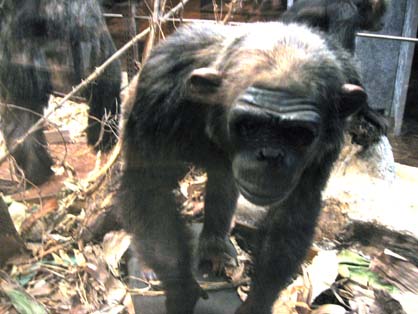 In 1952, Austrian big-game hunter and Africa 'researcher' Ernst Zwilling (a colonial revisionist and member of the Nazi party) brought a male chimpanzee from Cameroon to Schönbrunn, the Viennese zoo. In his African home, 'Honzo' had reportedly been a friendly and amiable animal, but in the zoo he began to show a rather violent temper. Due to his choleric outbreaks, poor Honzo was kept in solitary confinement. The chimpanzee was given beer and cigarettes. He got addicted and died an alcoholic and chain-smoker. After his death, the chimp was taxidermied (see above picture) and put into the Viennese Museum of Natural History. Now people from all over the world stare at him.
This page is dedicated to Honzo: the victim, the choleric, the drug abuser.
Please send your images (max. width 500 px), videos (YouTube links or such), scanned drawings, whatever! Show us that you care about Honzo and his sad, sad fate!
Email us your "Tribute to Honzo".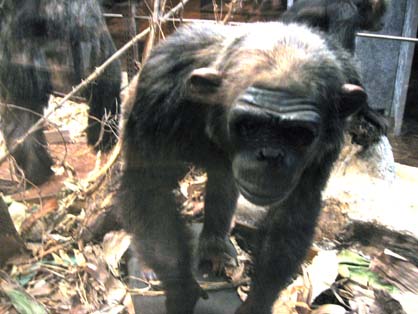 Thirteenth entry:
By Felix Knoke
(click to play MP3; German lyrics)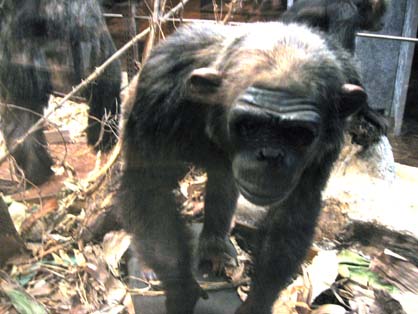 Twelfth entry:
By Michael Maurer
(click to enlarge)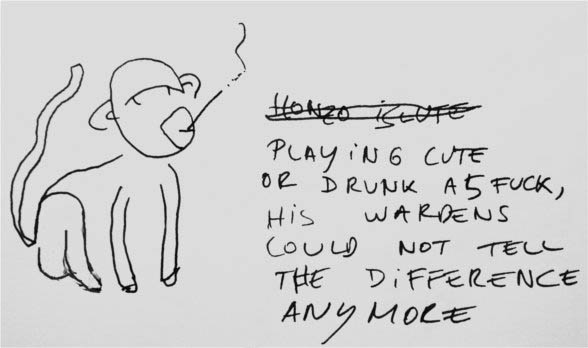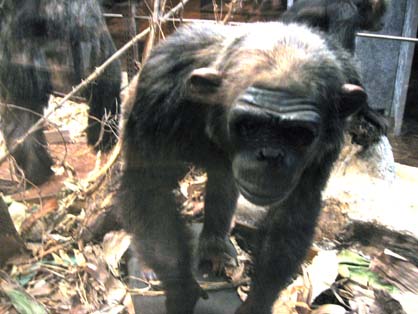 Eleventh entry:
By Thomas Glatz, Munich
(click to enlarge)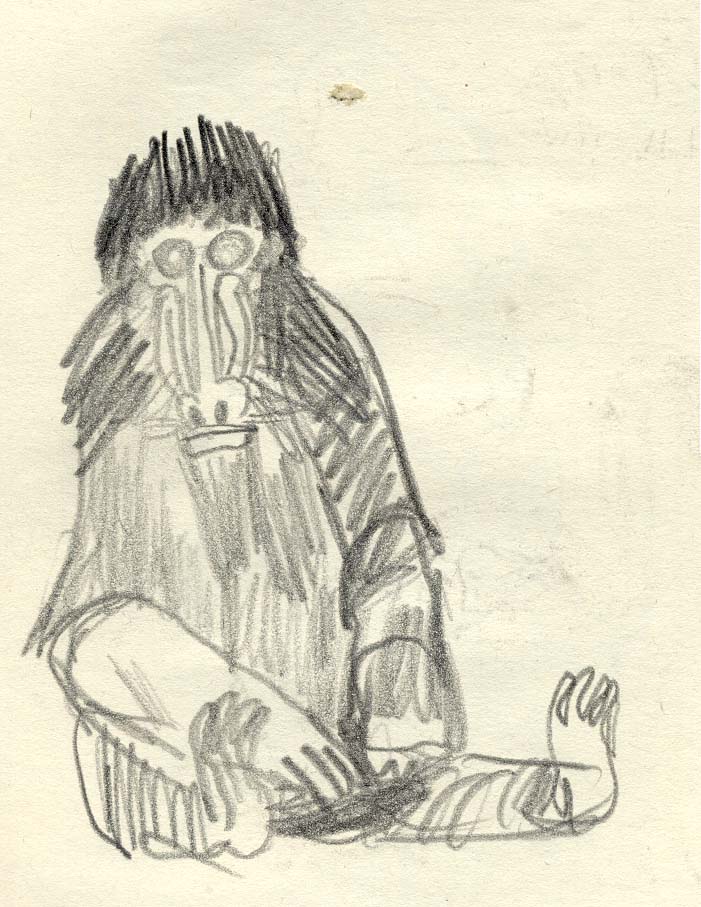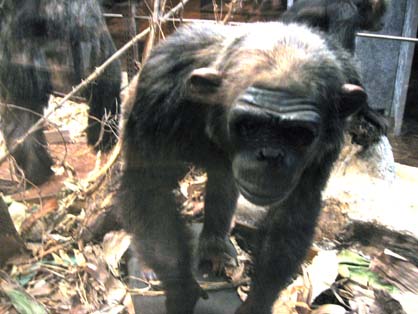 Tenth entry:
By Christopher Thomas Palmer
(click to enlarge)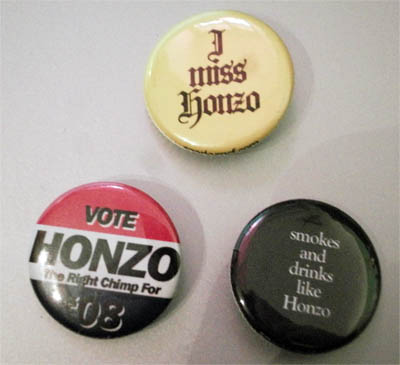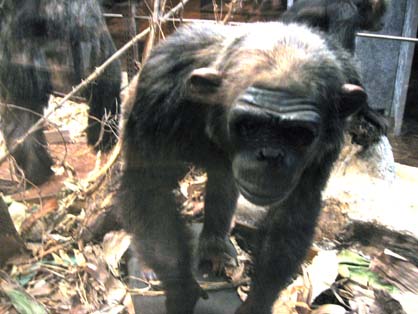 Nineth entry:
By Steve Reeder / Motmot Design
(the whole comic strip was published in "Cheetahs Never Win #2", here is a PDF)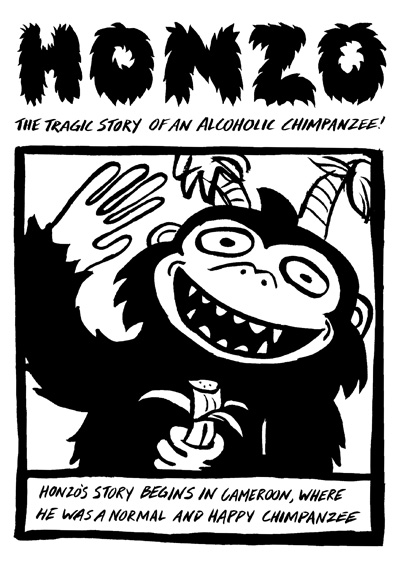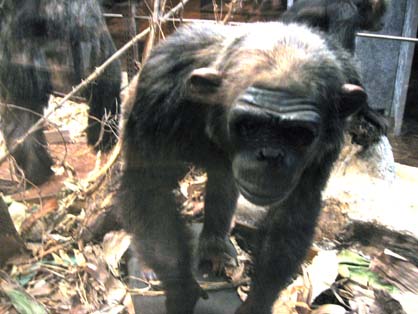 Eigthth entry:
By Bre Pettis
(Original blog post)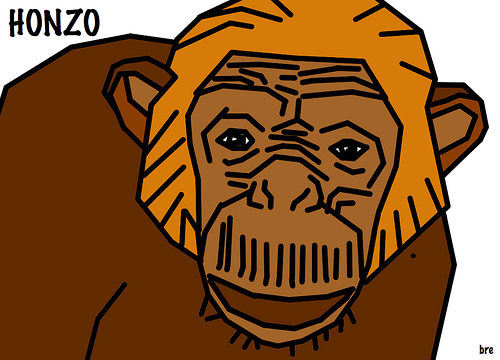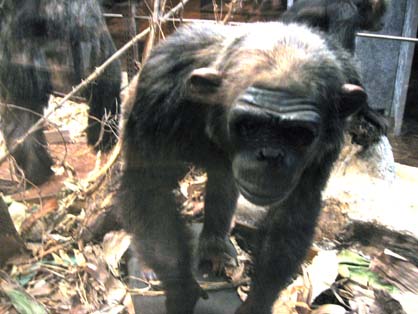 Seventh entry:
By Kewagi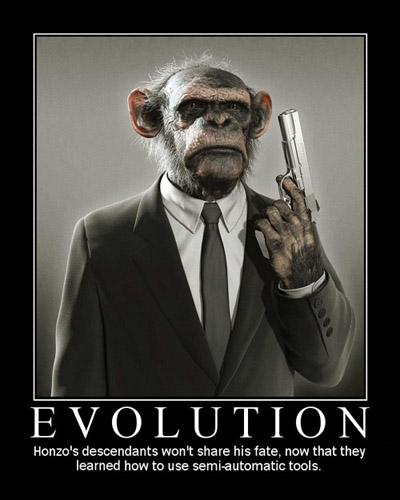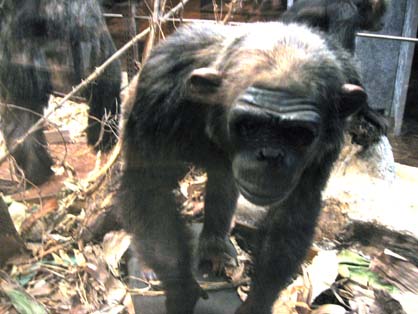 Sixth entry:
By Der Professor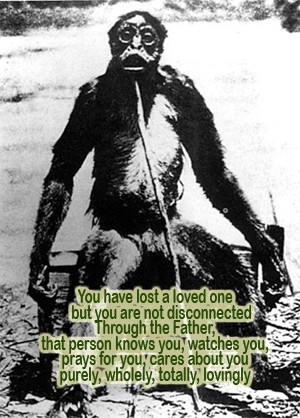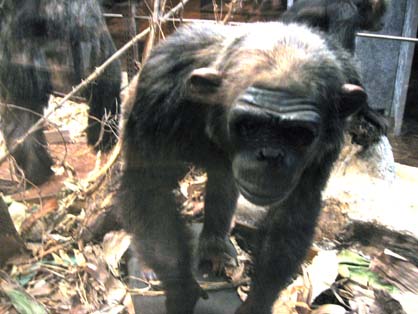 Fifth entry:
By Rokko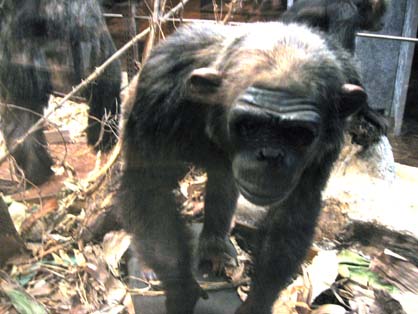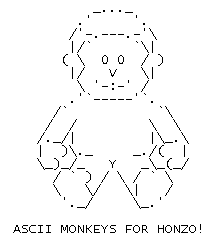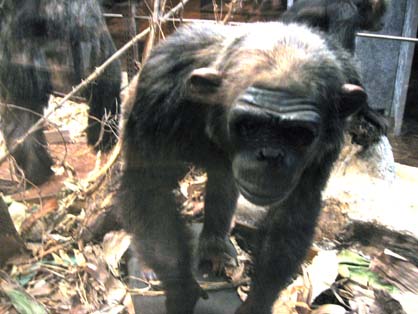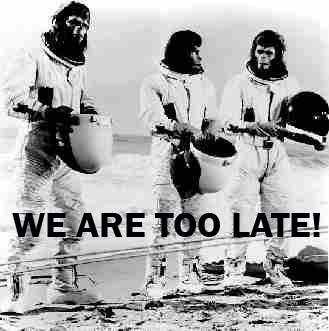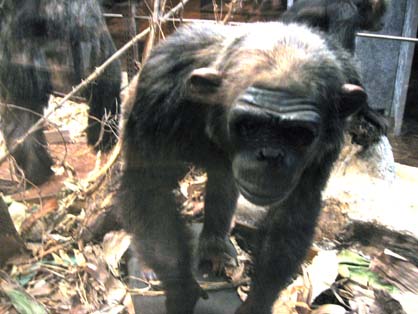 Second entry:
"The Young Generation" by Lamin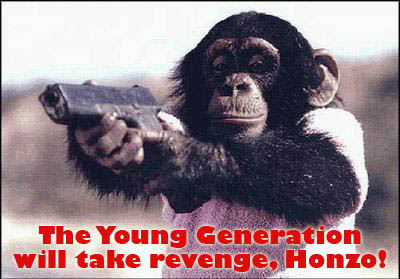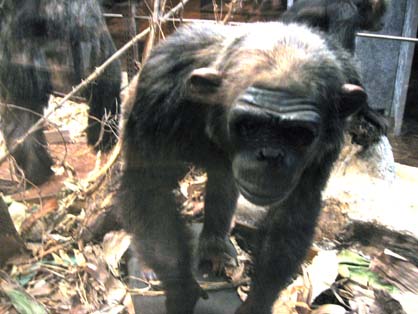 First entry:
Tag, public restroom @ MQ Vienna.
Submitter wants to stay anonymous.
(click to enlarge)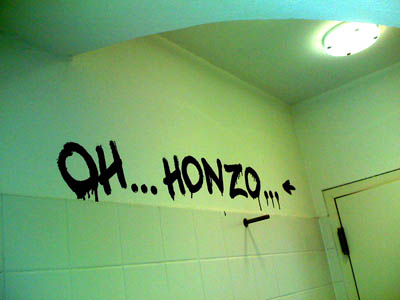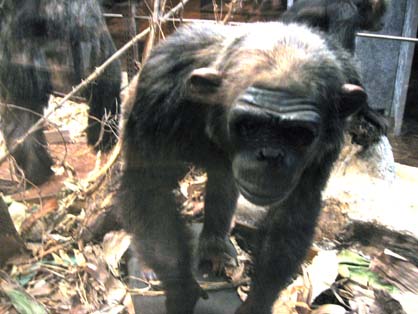 Other monochrom projects